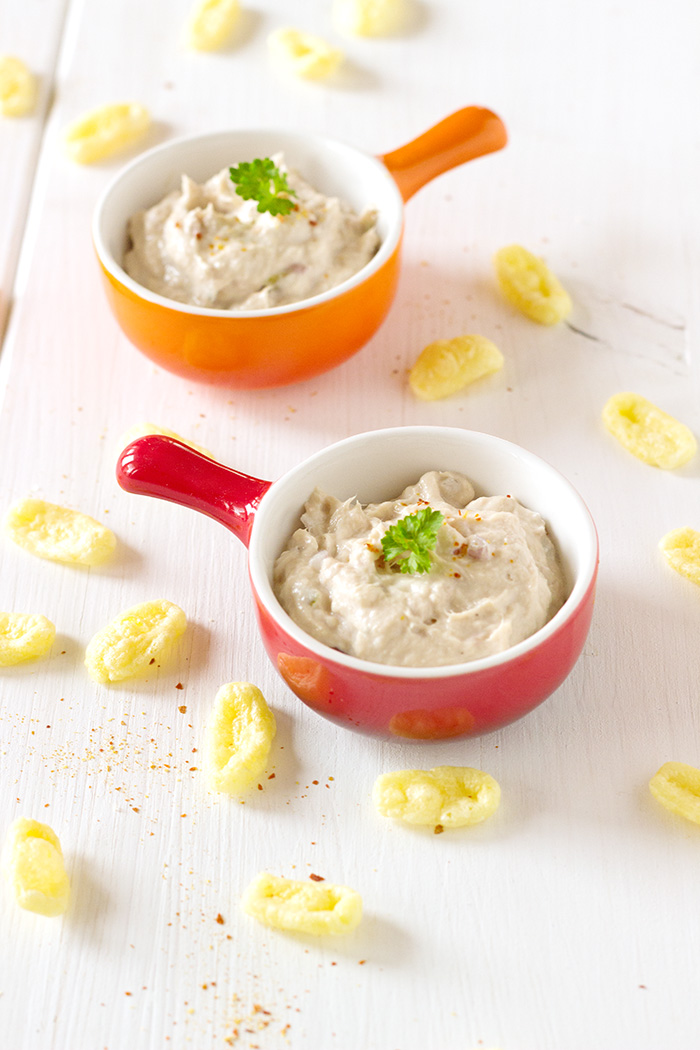 This dip isn't just a simple dip for me. It has a whole story. During each family meal at my granparents' place, it was always here, on top of this little table that they (still) use to serve the aperitif in their living room. Plenty of drinks around some with alcohol and for us none of course. I never really knew if that was the secret recipe of my father or if my grandma was actually making it. Anyway for me, that's my father recipe. Unfortunately, I couldn't ask him for the instructions, but I tried to find out by myself with my memories.
A bit of freshness is always welcome during an aperitif. Despite what people may think, tuna smell isn't too strong. The taste is sweetened by Philadelphia. I know that my father wasn't using any Philadelphia Yogurt simply because it didn't exist at that time, but this is my personal touch !
If you live in France or you go shopping there from time to time (speaking about Swiss people living at the border), serves it with Chipsters (Belin) that's wonderful ! Unfortunately you will only find these little crispy chips in France …
Tuna dip recipe
Ingredients
1

tuna can

100 gr.drained

150

gr.

of Philadelphia Yogurt

1

pinch

of Espelette pepper

1

pinch

of salt

Pepper from mill
Instructions
Drain tuna and mix all the ingredients in a bowl. That's ready.
Thank you very much for reading. Register to the newsletter or follow me on social media to receive the latest recipes.