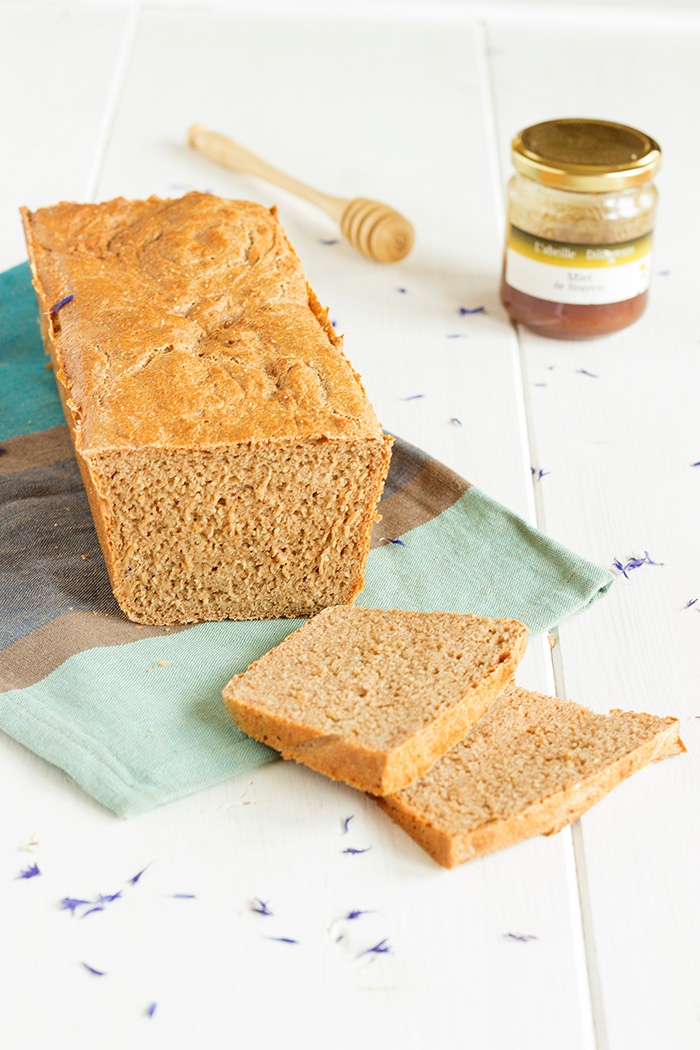 I would never thought that making this spelt bread would have been so easy and so tasty. I bought organic flavour at Coop supermarket and I just followed the instructions on the back. That was a great idea because it was delicious. I just changed few things like rest time so you do not experience overflow in your kitchen like I did.
My acupuncturist (yes, I know I just began and this is awesome, a must try) told me that spelt flour was the best one for our body. So I tried to make some bread straight away. I love spelt flour and you ?
Spelt bread recipe
Ingredients
500

gr.

of spelt flour

2

teaspoons

of salt

20

gr.

of fresh yeast

5

dl.

of warm water

1.5

tablespoon

of honey

a bit of butter for the mould
Instructions
Pour flour in a large bowl. Add salt and mix. Crumble yeast.

Dilute honey in water. Pour water on top of flour, knead until you get an homogeneous dough. Leave to rest 1h30.

Preheat oven to 220°C.

Butter mould, pour dough and bake for 15 minutes. Low down the temperature without opening the oven and bake for another 35 minutes.

Unmould and leave to cool on a cooling rack.

Tips : fold you mould with baking paper, it will be easier to unmold.
Thank you very much for reading. Register to the newsletter or follow me on social media to receive the latest recipes.