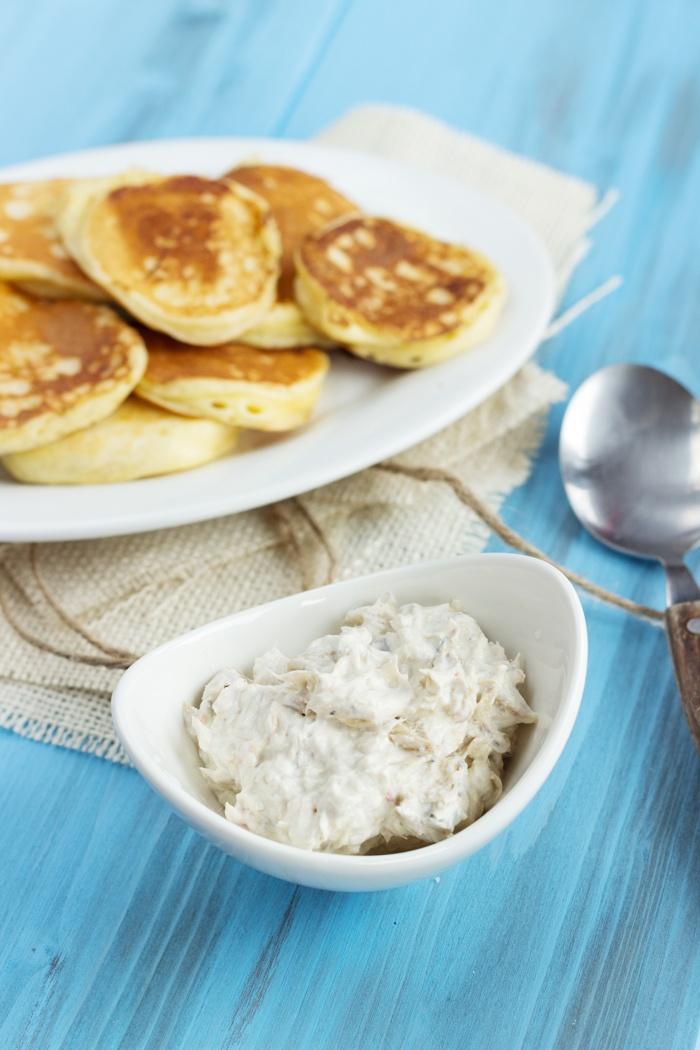 It is blooding raining today … Again … so many days since I have actually seen some light in this cloudy sky. So I definitely want to think about summer only! Picnic at Mont-Repos square, barbecue party at the lake and apero on a sunny terrasse … So here you go with a mackerel dip to bring everywhere with you.
For the record, the father of one of my best friends is quite following this blog. He is even trying some of my recipes. He makes a bit as he wants and give me his insights. That's great, then I can improve my recipes and share with you the revamped version like this one of today. This recipe comes from my tuna dip, very appreciated by his granddaughter by the way. With a strongiest taste, this one smells mediterranean and is very quick and easy to make. So don't miss it. You can serve it with some blinis (another day for the recipe) or some Chipster, or anything you might like to try with to be fair.
As Jacques couldn't find any philadelphia yogurt to make my tuna dip. So he used half of one yogurt and half of a philadephia pack. That's even better because smoother. However you will have to double ingredients or make my tuna dip if you do not want to have leftover :)!
Two dips is always better than just one! Your guests will then get more choice!
Mackerel dip recipe
Ingredients
1

white wine mackerel can

176 gr.

1/2

natural yogurt

75 gr.

1/2

of philadelphia pack

100 gr.
Instructions
Open the can and take out mackerel.

Shred using a fork and mix with others ingredients.