The first time I tasted Labneh, it was at the OBEIRUT restaurant in Lausanne. A friend who worked next door recommended their catering service, right next to the restaurant. He often went there for lunch and we said it was a real treat.
We lived then only a hundred meters away so why deprive ourselves. For our baptism of Lebanese cuisine, we had chosen Lebanese bread, a mixture of grilled pepper and Labneh. A delight.
At that time, I did not yet know that it was so easy to make yourself and today I multiply the doses that I gave you lower by at least two or three to have enough to feed my little family. when we embark on the realization of a Lebanese mezze.
Over the months, I will take you on a journey through various recipes that will bring you the sun!
To accompany your Labneh, you can also take inspiration from this homemade pumpkin hummus recipe. Enjoy your lunch!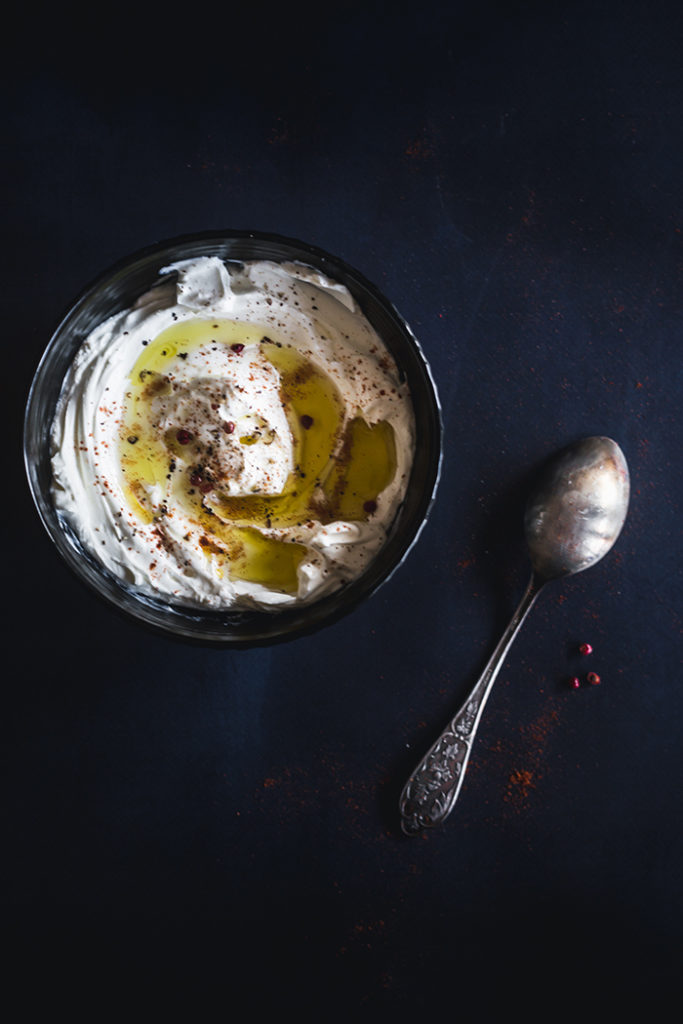 Labneh – Lebanese fresh cheese
Ingredients
1

Greek yogurt 150 gr.

2

Sheep yogurt 300 gr.

1/2

tsp

fine salt

1

tbsp

olive oil
Instructions
Mix the yogurts with half a teaspoon of fine salt.

Place two or three pieces of household paper (paper towel) or cheesecloth in a colander placed on a container that will collect the juice.

Put in the fridge for 3 to 4 hours, changing the household paper at least once.

Pour into a bowl and add a drizzle of olive oil before serving.