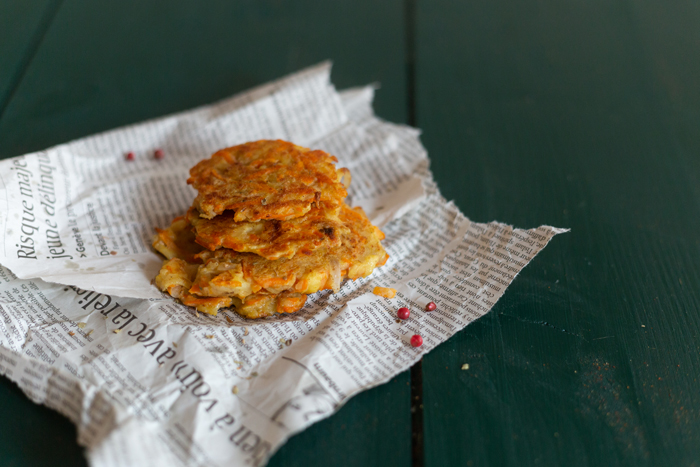 What's fun with potato croquettes is that you can use different vegetables depending on the season. Here I used carrots; but why not use zucchini.
You can also change flour types and spices… Curcuma or herbes de Provence, that's your call.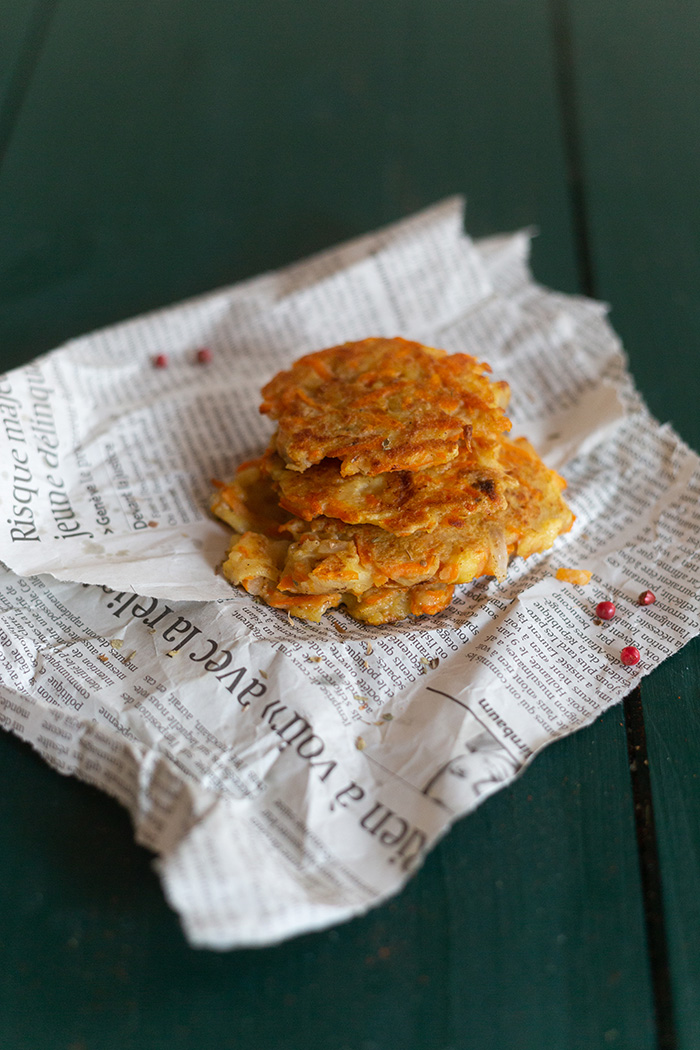 Ideal for kids. If you are looking for others recipes ideas look at patate.ch (in French and German).
Potato croquettes recipe
2 persons
150 gr. potato hard boiled
150 gr carrot
1 onion
1 tsp salt
1 egg
4 tbsp spelt flour
spices of your choice
1 dash of oil
Peel and finely grate potatoes and carrots.
Bring salted water to a boil.
Cook carrots and potatoes 10 minutes. Drain. Press with a spatula to remove excess of water.
In a bowl mix the carrots and potatoes with the egg and flour. You can add spices of your choice.
Heat a dash of oil in a pan on medium.
Take a little bit of the mixture with a large spoon. Fry croquette 1-2 minutes on both side. Use a large spatula to turn over. Repeat procedure.
Serve.