Did you already heard about kókuszgolyó ? That's hungarian coconut balls made with plain biscuits, cacao and coconut balls. They usually eat kókuszgolyó during Christmas or Easter.
I do not remember if I already shared with you this story. My great grandparents from the father or my father site moved from Hungary to France way before my grandfather was born. Today, even if unfortunately I do not speak a word of hungarian, I do have this blood flowing inside my veins and some family overthere that I do not see that often.
I had the chance to meet few Hungarian over the years. But one in particular, Hédi that I see quite often make me discover these delicious kókuszgolyó.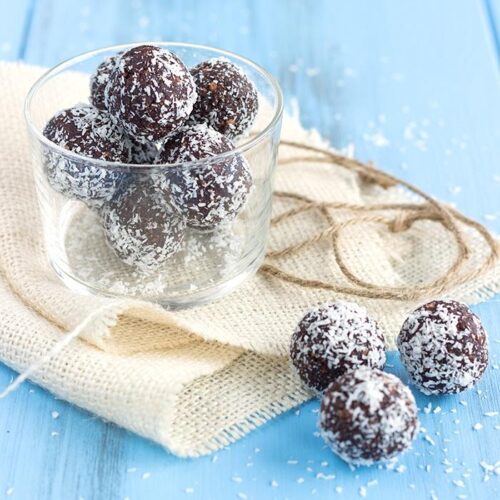 Kókuszgolyó or Hungarian coconut balls
Ingredients
500

gr.

of plain biscuits

100

gr.

of soft butter

100

gr.

of sugar

6

tbsp

of unsweetened dark chocolate

1,5

dl.

of sour cherry juice

4

tbsp

of grated coconut
Instructions
Crumble plain biscuits and wet with a little bit of water.

Mix plain biscuits with butter, sugar, dark chocolate and sour cherry juice.

Make balls and roll them into grated coconut.