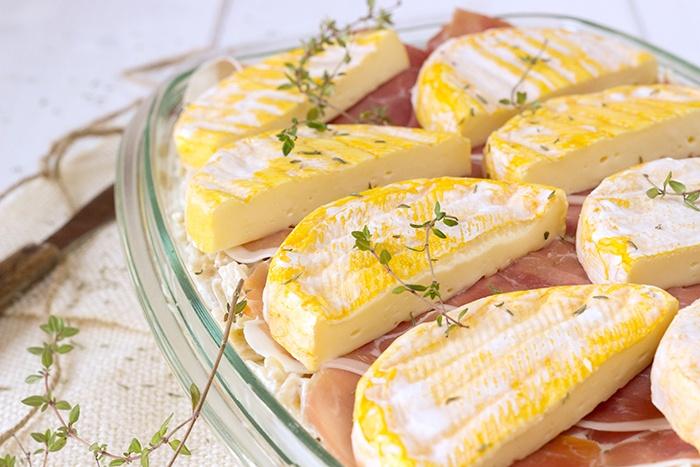 Do you know the tartiflette ? It is a French dish, coming from the mountains ! We usually eat that when going to ski for example. Baked potatoes with bacon and onions covered with reblochon cheese. That's delicious. But do you know about the croziflette ? Almost the same recipe; but with French buckweat pasta. We also replace bacon with fine raw prosciutto.
This recipe is really easy. You will feel like if you were in snow holiday !
Croziflette, french baked pasta with bacon and reblochon
Ingredients
400

gr.

of buckwheat crozet

pasta

1

onion

1

garlic clove

a bit of butter

2

tablespoons

of white wine

25

cl.

of cream

2

littles reblochons cheese
Instructions
Bring to a boil a large pan of salty water. Cook pasta has written on the box. Sieve.

In the meantime, slice onion and garlic. Fry with a bit of butter.

Pour some white wine on the pan and stop cooking process.

Mix with the crozet pasta. Add cream, pepper, and pour in an oven dish.

Preheat oven to 200°C. Place slice of raw ham on top of the crozets. Cut each reblochon in two pieces. Place on top of ham and bake for 20 to 30 minutes until the cheese melt. Serve.