Today, I tested for you the recipe for brioches à tête by Betty Bossi, the imaginary Swiss cook of the COOP. I wouldn't be able to tell you if their catchphrase "even the French don't do better" is true, however I can tell you that I didn't miss them and that they were very good.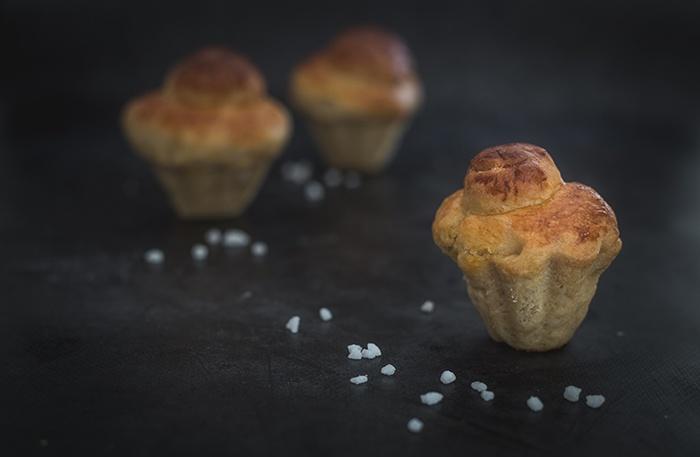 My daughter is crazy about head buns, and even though my heart swings more sugar buns, there is nothing better than a head bun cut in half and spread with butter and jam!
For the occasion, I was able to show off my mini-brioche molds lying at the bottom of a drawer in my new beautiful Schmidt kitchen.
Betty Bossi's head buns recipe
Have you ever tried to make homemade buns? Well I do, following Betty Bossi's recipe. I share with you the recipe along with some tips and tricks!
Ingredients
400

g

flour

20

gr

crumbled fresh yeast

2

tbsp

sugar

1

dl

milk

1

tsp

salt

150

g

soft butter

2

eggs

1

egg yolk to brown
Instructions
In a large bowl, combine the flour, sugar and salt. To mix together.

Dissolve the yeast in the milk. Pour over the flour.

Add the diced butter and eggs.

Knead until obtaining a smooth dough.

Cover with a slightly damp cloth and let rise in a warm place without drafts until the dough doubles in size (about 1 hour).

Shape balls to the size of your individual molds then make a small incision in the center with a knife and place a small ball on top. Leave to rise for 30 minutes.

Preheat your oven to 200 ° C.

Bake for about 35 minutes.

Brown with a tablespoon of water mixed with an egg yolk.