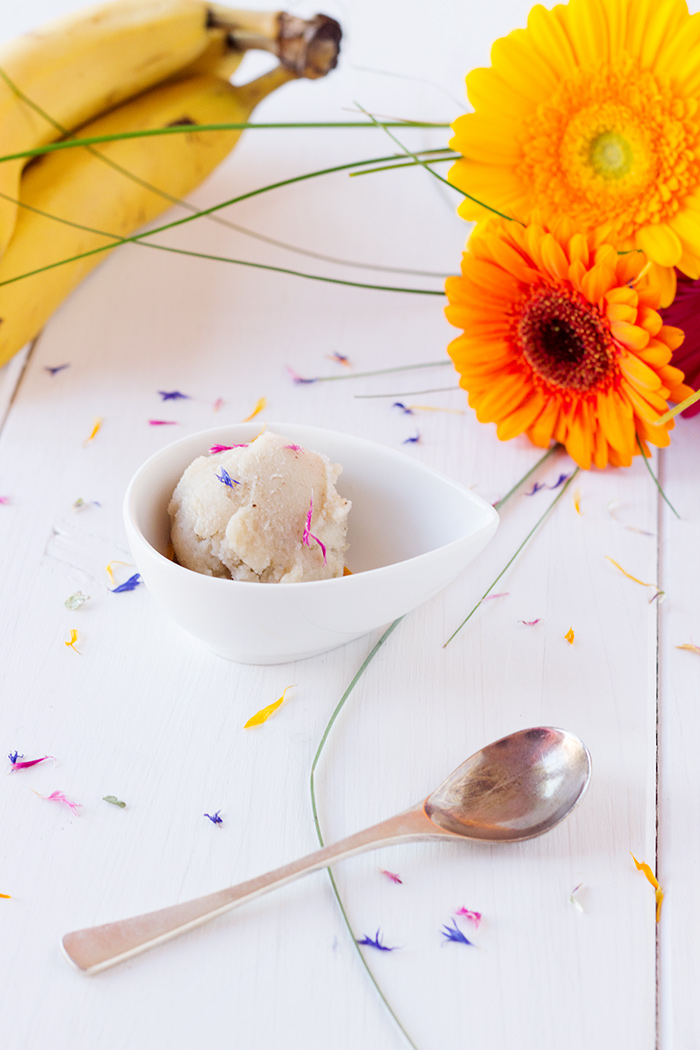 Sorbets are my favourite. As a dessert or just as a snack. In winter or summer. Especially in winter, under a large plaid in front of the TV. But sorbets usually this is red berry, strawberry or plum. Banana would never have been my first choice and at the end, it is one of my favourite !
The first time I tasted it was at my husband mother's place served with some biscuits. She just had bought her ice-cream maker. The one I am using today. It's spending some holidays at my place. By the way, I'm not quite sure that I will return it to my mother in law. Chut … So practical and easy to use…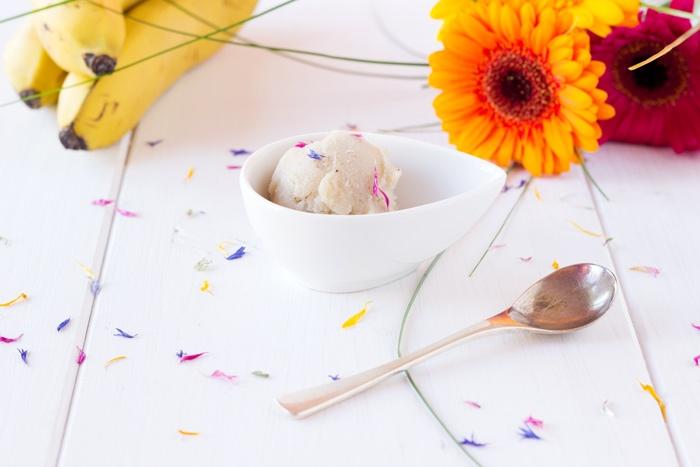 Her sorbet was sensational and make me like banana taste again. After high school where you have to create a synthetic banana aroma with some chemicals, I couldn't eat anything tasting like banana.
So this sorbet nicely surprised my palate happy to taste again banana. This was so great that I am making some more right now and will soon prepare another batch. Especially if my mother in law let me keep her ice-cream maker a little longer… But I am not sure about that…
Banana sorbet
Ingredients
5

bananas

600 gr.

400

ml

of water

60

gr.

of sugar
Instructions
Peel and cut bananas

Put in a small saucepan with water and sugar.

Cook 10 minutes on low/medium heat.

Mix and leave to cool few minutes, so this is not too warm for the ice-cream maker.

Pour in ice-cream maker.
Thank you very much for reading. Register to the newsletter or follow me on social media in order to receive the latest recipes of a French girl cuisine.