French toast or Pain perdu in French was always my favourite dish for breakfast. When I was lucky, my grandmother was making me some on the morning during holidays when I was visiting my grandparents from my mother side. My grandmother always was a great cook. She was making everything using vegetables growing in her large garden. She was also cooking what my grandfather hunted or fished. They had also rabbits, hens and pigeons. Unfortunately when we were not playing with them… We were eating them… My mother was traumatised once by that.
You will find below the recipe of my grandmother. I called her this morning and she promises me she will try to find her old cooking notebook and send it to me. Then I will be able to share more and more recipes from my grandmother with you.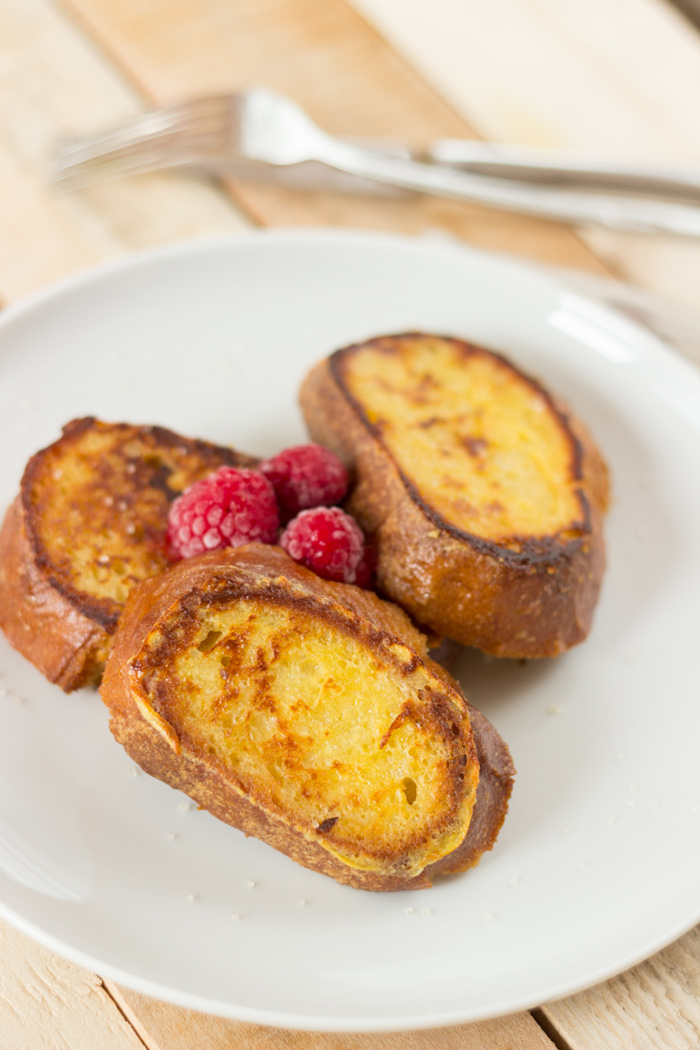 I am missing original grandma cooking. Nowadays, you find mainly fusion food and sweet and sour association in most of the French restaurants. Grandma cooking is less and less transmitted among families and all this cooking knowledge will be lost one day. It is a pitty that restaurants do not propose more French toast or beef bourguignon. Hopefully grandma cooking will come back soon on French tables.
French toast recipe
Ingredients
6

cl

milk

1/4 cup or 2 oz

1

egg

10

gr

butter

1 tablespoon

2

tablespoons

brown sugar

6

slices

stale bread

thickness 2 cm or 0.7 inch
Instructions
Mix egg, milk and sugar in a soup plate.

Soak bread on both side.

Melt butter on a non sticky pan.

Fry bread 5 minutes on each side and serve.