The italian food is definitely not just pasta. If you want to discover it in another way, you really have to taste this recipe.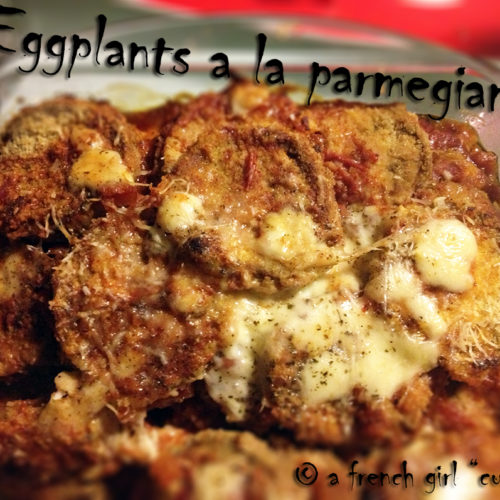 Eggplant a la parmegiana
Ingredients
Eggplants

1kg

flour

4

eggs

breadcrumb

75

cl

tomato sauce

red wine

parmesan

mozzarella

olive oil

pepper

salt
Instructions
Peel and slice the eggplants.

Mix the eggs together with the pepper and salt.

Dip the eggplant slices into the flour, the eggs and then the breadcrumb.

Fry the eggplant slices with olive oil.

Preheat your oven at 200°C

Oil a plate and place half of the eggplants then cover with half of the tomatoes sauce and a bit of red wine.

Spread some grated mozzarella and parmesan.

Add the rest of the eggsplants and cover with the rest of tomato sauce, a bit of red wine and spread some grated cheese on top of it.

Cover with foil and bake during approximately 20 minutes.

Remove the cover and let's cook 10 minutes more.