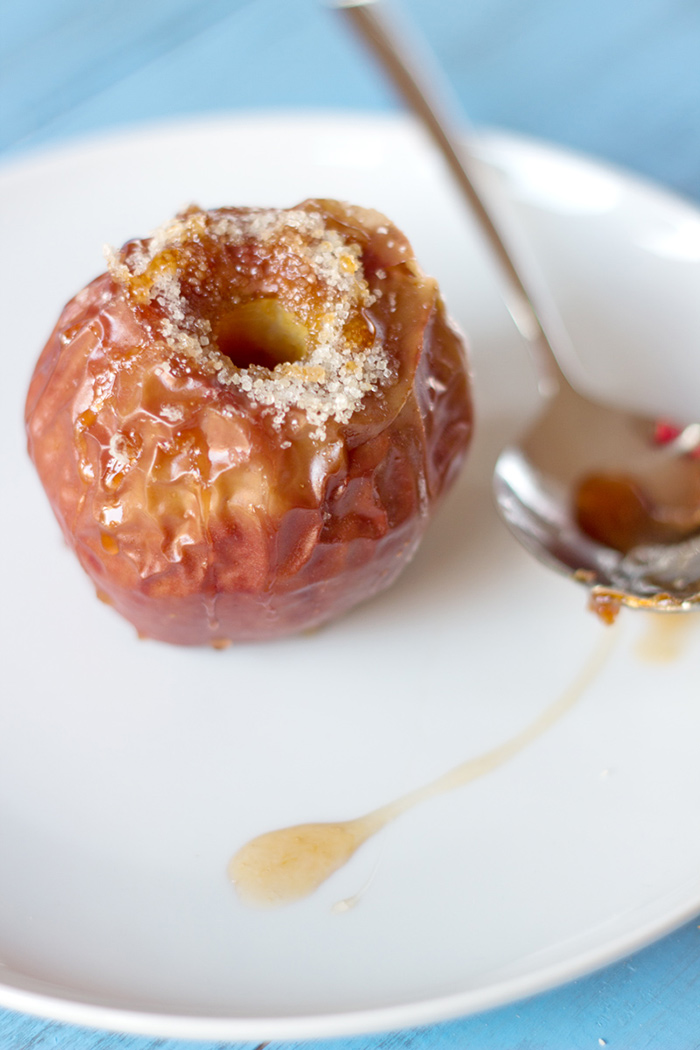 In France, they always advise to eat 5 fruits or vegetables per day during television ads for food and drinks that are high in sugar or salt. I always feel guilty when I heard these ads. I am not really a fruit person you know. I will never grab a fresh fruit if I am a bit hungry. I will never think about eating an apple as a snack during the day. Usually I try to not eat outside main meals. Not that I am on diet but I do not want to take too much weight that I will be too lazy to lose next. If I am hungry, I drink water. It's filling my body and I am not feeling hunger anymore. And if I want to eat a high fat snack that's just because my brain need it not really my body. I like when fresh fruits are sliced and maybe mixed with others kind of fruits. The only one I eat just like that is strawberry. My favorite fruit.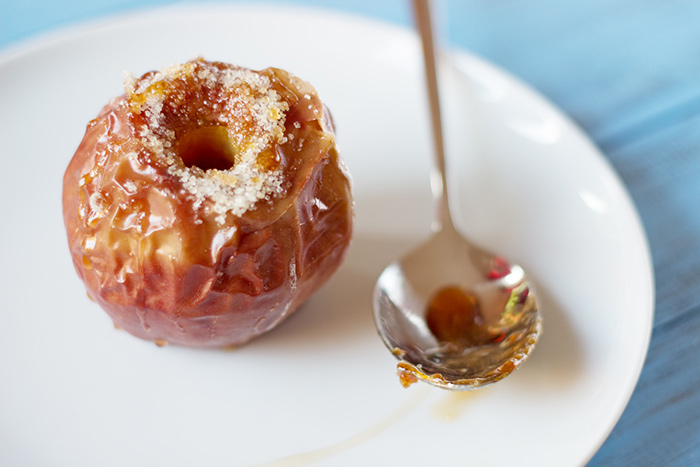 I know that the recipe below is not the best example of a healthy one but still that's fruit 🙂 … with a tone of sugar on top of it.
These baked apples will be loved by little ones and grown-ups. I think that's the easiest dessert I have ever baked. During baking sugar melts becoming a delicious caramel.
Let's now look at the recipe.
Baked apples recipe
Ingredients
6

apples

12

tablespoons

sugar
Instructions
Preheat oven to 180°C (350°F).

Wash and seed apples. Put apple in an oven dish.

Add 2 tablespoons of sugar on top of each apple and bake for around 50 minutes.