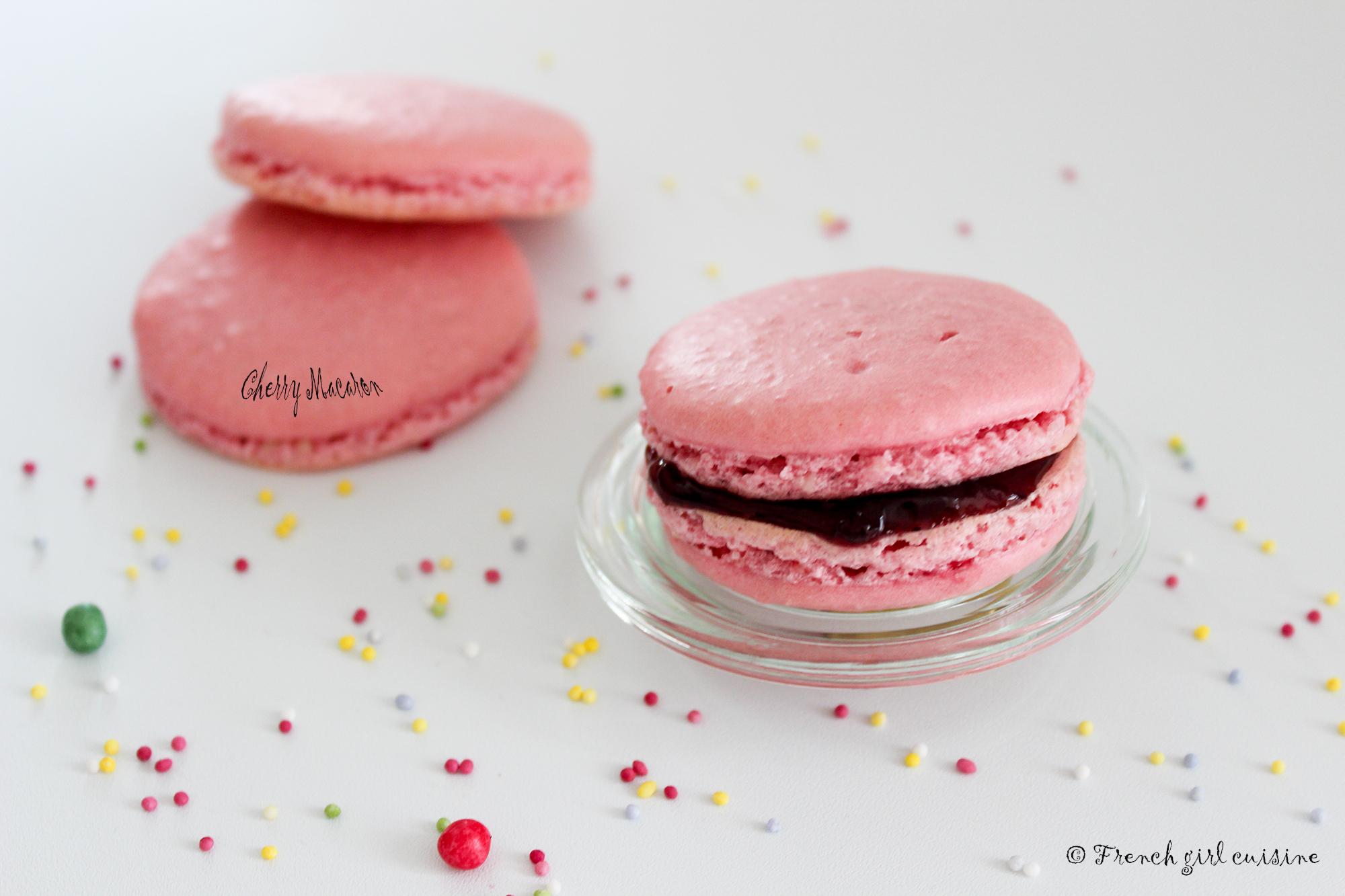 How are you since last week?
Did you ever try to bake macaron? With this recipe, you can simply not fail. I have added plenty of pictures so you can follow all the steps!
French Macaron Cherry Flavour
Ingredients
150

gr

egg white

4 to 5 big egg

190

gr

almond powder

210

gr

powdered sugar

90

gr

white sugar

50

drops

red colour
Instructions
Take three cooking bowls. In one of them, sieve the almond powder and the powdered sugar. In another one, prepare the egg white and in the last one reserve the white sugar. Place some greaseproof paper in a baking tray. You will need three baking session.

Whip egg-whites to a light mousse. While you are still mixing, add the sugar in three time and then add the colour.

Add the egg-white into the almond powder and powdered sugar mix. Macaronner during few minutes, which means mixing really slowly until you get a shinny liquid paste like a creamy dessert.

Fill in your pastry bag. Place the tip of the pastry bag in contact with the greasproof paper to form your macarons. Leave them 30 minutes to one hour until they get a tiny crust.

In the meantime, preheat your oven to 150°C. Place the first baking tray in between 10 to 12 minutes and wait until they are cold to unstick. Do the same with the other backing tray.

When all the biscuit are ready, classify them by size and fill with some homemade black cherry jam.

I am always so tired after baking the macarons that I prefer to fill them with different homemade jams!