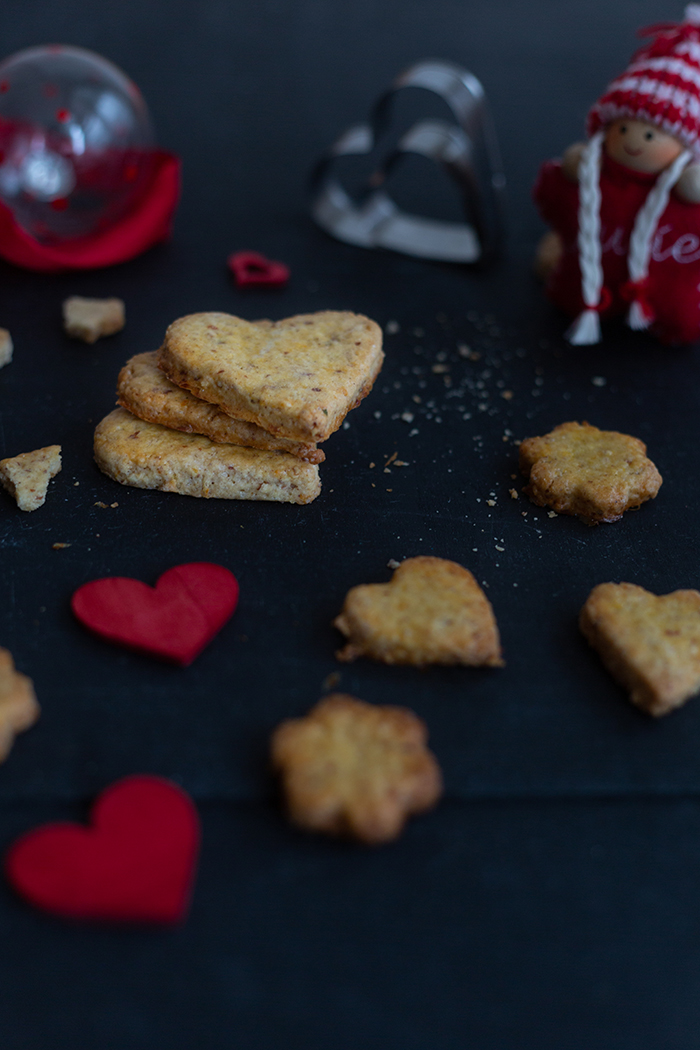 That's it, we are there! December! The best month of the year. Hot wines on Christmas markets, bright decorations, meals with friends, family, colleagues! And the little sweets that we offer to show that we love each other. Christmas shortbread cookies?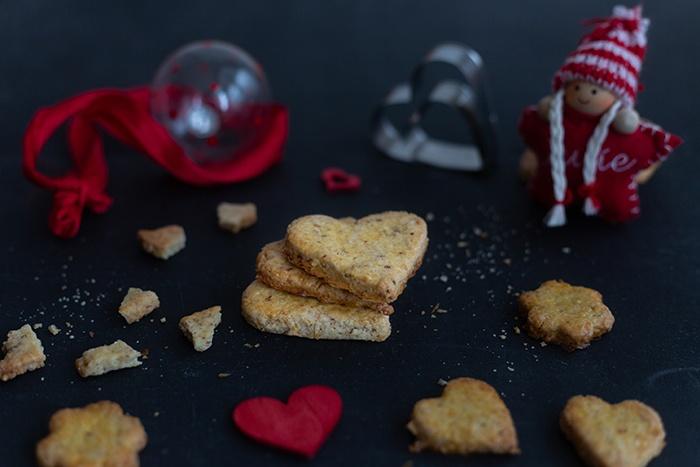 And yes, I am, in a way, an eternal romantic. On Saturday November 30, we had nothing planned for the evening, we were just the three of us, so we took the opportunity to go down to the cellar and go up with our arms full of Christmas decorations.
And as we had saved time, on Sunday December 1st we spent it opening the first doors of our advent calendars and making Christmas cookies with Julie! Watch her apply the egg yolk with her little hands in her beautiful Sunday dress! I am in love and so happy to know and live with this little piece!
My colleagues had the immense privilege 🙂 in tasting some Monday morning as well as one of our neighbors!
Christmas shortbread cookies
Ingredients
250

gr

flour

1

egg

65

gr

almond powder

15

gr

water

1/4

zest

lemon

1/2

zest

mandarin

120

gr

sugar

120

gr

butter

cold

1

egg yolk
Instructions
Mix all the ingredients in a bowl.

Reserve the dough in the fridge for about 15 minutes.

Spread the dough 5mm thick on a baking sheet of parchment paper (simpler and faster to clean + we can reuse it to bake cookies)

Cut your biscuits with pieces and put them on a sheet of parchment paper.

Gather the remaining dough and repeat the operation.

Mix the egg yolk with 2 tablespoons of water and brush the biscuits with a brush.

Preheat your oven to 180 ° C. Bake 12-14 minutes. Reserve and put in a metal box.