[Sponsored article] I love apple. Especially when I used them to make this delicious cake! The advantage of JAZZ apples is that they go well with both sweet and savory. In addition, they resist cooking well. So they do not look like porridge when cooked.
So here I am with my caramelized apple cake to make you salivate in front of your screen. Worth to try ! It is delicious !
This cake rule is : you have to put the same amount of egg as butter, sugar or flour. So do not forget to adapt the quantities of the recipe to the weight of your eggs.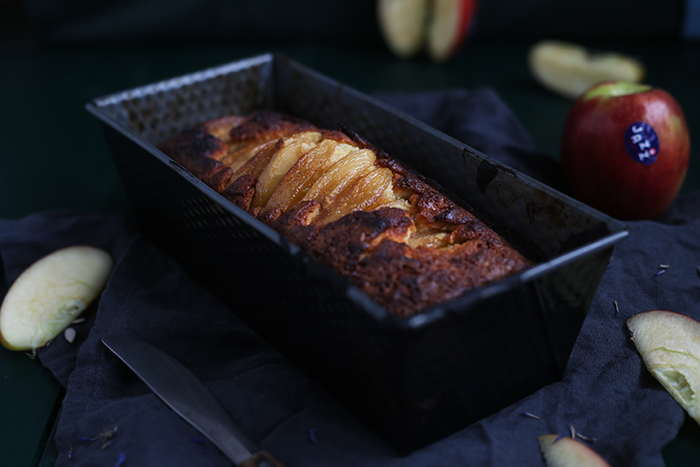 Caramelised JAZZ apple cake
Ingredients
Cake
40

gr

sugar

160

gr

eggs

3 eggs

160

gr

sugar

160

gr

flour

160

gr

butter

10

gr

butter

for the mould

1/2

sachet

baking powder
Instructions
Caramelised JAZZ apples
Peel and cut the apples into 12 slices.

Melt 40 gr of butter in a pan, add the sugar (40 gr), mix and brown the apple slices, turning them regularly for about 10 minutes.
Cake
Preheat your oven to 200 ° C.

Separate the white from the yolks (weigh the white and the yellow to know the weight of your eggs and adapt the recipe accordingly).

Melt the butter and set aside for it to cool.

Mix the yolks with the sugar (160 gr) until the mixture whitens.

Gradually add the flour mixed with the half sachet of baking powder and the cooled melted butter.

Whisk the egg whites and gently fold them into the mixture.

Pour half of the mixture, arrange half of the apples, cover with the rest of the cake batter, then arrange the rest of the apples on top.